Commercial air conditioning York
Providing Commercial Air Conditioning Services in York
TJ Ref provide a range of commercial air conditioning services in York. We are one of the UK's leading commercial air conditioning, refrigeration companies and HVAC companies. Over the years we have developed a reputation as one of the leading commercial HVAC companies in the UK.
TJ Ref Have Been Providing Commercial Air Conditioning Services in York For Over 30 Years
Since being established in 1982 we have been delivering outstanding customer service at competitive prices. This is one of the reasons we have worked with such a wide range of businesses. Our clients have included all types of organisations in many different industries. We work with small-to medium sized businesses all the way through to multinational corporations. Over the years we have delivered projects that for businesses with a range of individual needs. No matter what the requirement, we always aim to deliver effective solutions. This is the same if we are designing and installing complex air conditioning systems for commercial storage facilities and critical infrastructure, or just making sure a retail outlet or office building maintains a steady temperature 365 days a year.
Commercial Air Conditioning Emergency Repairs In York
Breakdowns happen from time to time. If you have a commercial air conditioning system that needs emergency repairs then contact us today. We offer emergency repair services in York to keep air conditioning system downtime to a minimum. If you require emergency repairs to any type of system please call our 24-hour emergency line. Our aim is to have a qualified engineer or technician with you in a timely manner. We make sure that all of our repair technicians have a suite of specialist tools and high quality spares with them in the vans. This means there is a high chance we can carry out a first fix on the first visit.
Our primary objective is to get your system operational as quickly as possible to reduce downtime. However there are times when first fix needs to be supported by wider repairs. For example if a component breaks or is not working optimally then it may be the result of an issue with another part of the system. This can be problematic because it other parts of the system may then be affected. Regular servicing and maintenance of air conditioning systems can reduce the likelihood that a commercial air conditioning system will break down in the first place. However, even the most well-maintained units will eventually need some form of repair. When that happens you want to know that you can rely on your air conditioning contractor.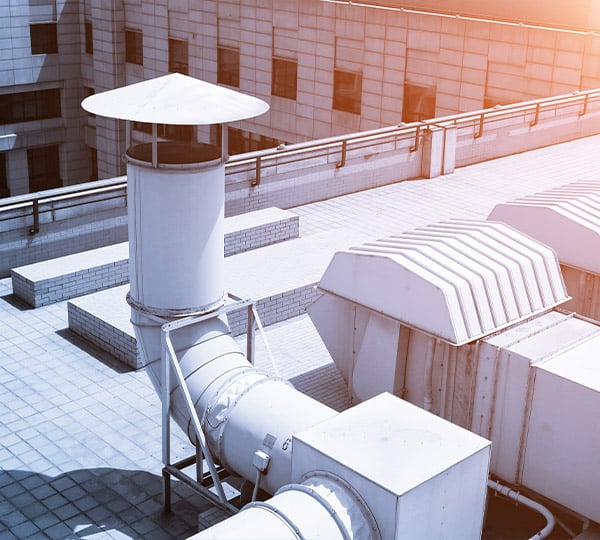 Just Some Of The Commercial HVAC Conditioning Solutions We Can Provide In York
We work with a variety of different businesses and have delivered air conditioning and refrigeration solutions in the following areas:
Offices
Car Showrooms
Retail & Leiure
Hotels
Social Clubs
Restaurants
Gymnasiums
Surgeries
Schools & Colleges
Hair Dressing Salons
Meeting Rooms
Comms & Server Rooms
Laboratories
Convenience Stores
Warehouses
Looking for a first-class refrigeration company?
Choosing TJ Refrigeration As Your Air Conditioning Contractor
Get in touch with us for commercial air conditioning in York. Our teams are always happy to talk with you about your requirements and we can offer free, no obligation quotations We would be happy to discuss your needs and provide you with a free, no-obligation quotation. Our reputation for excellent customer service and competitive pricing is why we have been successful over 30 years. We know that you will not be disappointed with the quality of our services so contact us today.