Commercial air conditioning Nottingham
Here Are Some Of The Commercial Air Conditioning Services We Provide In Nottingham
TJ Ref are one of the leading commercial air conditioning companies covering Nottingham and all areas in Nottinghamshire. We have teams of professional commercial air conditioning specialists spread across the north of the United Kingdom. So no matter what your commercial HVACR requirements, we can help businesses with a range of issues from design and installation, through to repair and maintenance .
Which Commercial Air Conditioning And Refrigeration Services Do We Provide In Nottingham?
We have been in operation for more than 30 years. During this time we have encountered all sorts of problems with commercial air conditioning systems, as well as commercial refrigeration and heat pumps too. 
Thanks to our experience and knowledge, TJ Ref can provide on site support to commercial enterprises with heating, cooling and ventilation needs. We have specialist teams who have been responsible for the design and installation of complex cooling systems for many different building types. This includes cooling and ventilation for offices and commercial spaces, right the way through to maintaining environmental controls in warehouses, schools and leisure centres. 
We have been in business for more than three decades and during this time we have become a well-known HVACR service provider. We have a fantastic reputation for providing quality services and our teams can support customers with a range of heating, cooling and ventilation requirements. Our designers, installation engineers and technicians are spread across the whole of the UK. We coordinate everything from our North West Head Office, based in Rochdale.
Working With Customers To Provide Expert Commercial HVACR Services Across Nottinghamshire
TJ Ref helps organisations with a range of commercial HVACR requirements. However, we do not deal with domestic systems. 
Our engineers are on hand for all aspects of commercial heat pump services, commercial air conditioning and commercial refrigeration and chilling. Here at TJ Ref, we know that solutions need to be tailored to the specific needs of the businesses we are working with. It's important to note that we have the expertise to work with businesses in a range of industries. In the past we have delivered energy efficient solutions that save customers considerable amounts of money over the lifetime of a solution. It is always our aim to deliver a system for the lowest upfront cost too. We pride ourselves on offering leading services at competitive prices. No matter the requirement or the budget we are working to, we always advise our customers on the best practice, accounting for considerations, such as the initial cost of design and installation, as well as aspects like the likely running costs and ongoing maintenance requirements.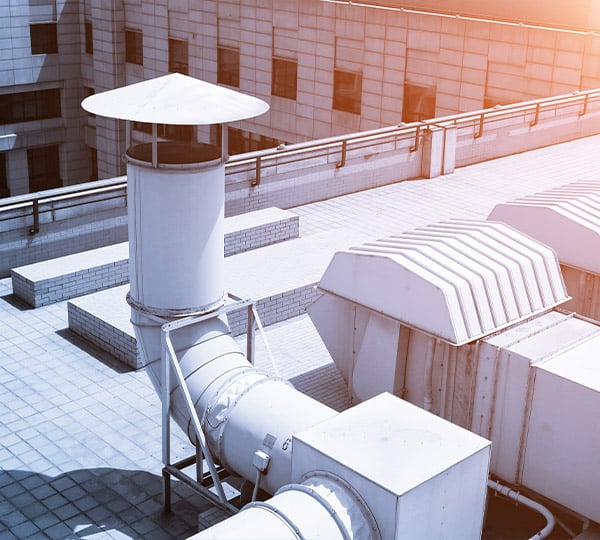 Here Some Of The Commercial HVACR Services We Provide In Nottingham
We work with a variety of different businesses and have delivered air conditioning and refrigeration solutions in the following areas:
Offices
Car Showrooms
Retail & Leiure
Hotels
Social Clubs
Restaurants
Gymnasiums
Surgeries
Schools & Colleges
Hair Dressing Salons
Meeting Rooms
Comms & Server Rooms
Laboratories
Convenience Stores
Warehouses
Looking for a first-class refrigeration company?
Why Choose TJ Ref For Commercial Air Conditioning & Refrigeration?
In the 30 years we have been operating we have worked hard to gain a great reputation. We prioritise customer service and always go above and beyond to deliver the best solutions that suit our customers needs. This is why we have had experience working with different kinds of businesses from SMEs to large corporations.
Our specialists include consultants, designers and project managers through to technicians and apprentices. We try to deliver solutions in-house to help give you a great service at a competitive price.
If you have a requirement that you would like to discuss then just get in contact. Our staff are happy to help businesses in Nottingham find the right commercial air conditioning and refrigeration solution. 
If you require an emergency repair then contact our 24 hour emergency repair number. We will make sure an engineer makes it to you quickly. Their vans are stocked with specialist tools and parts so that first fix can be made in a timely manner. This helps keep down time to a minimum. In the event that further repairs are required then they can advise you on the best options for keeping the system running.
We offer regular maintenance and servicing to help our clients minimise the likelihood that a breakdown would occur. Planned maintenance is vital because it keeps the system working optimally. This just makes it less likely that a system will break down in the first place. Over time, things like worn parts and blocked filters can strain other parts of the system. For this reason we recommend regular servicing and maintenance to commercial air conditioning and refrigeration systems in Nottingham. In many cases it can be much more cost effective to have regular servicing when you consider the potential business costs of a breakdown and emergency repair. If you would like information about servicing and maintenance then get in touch with us to find out more about our plans.