Commercial air conditioning Warrington
Providing Commercial Air Conditioning Services To Businesses in Warrington
TJ Ref have been working with businesses in Warrington and surrounding areas for decades. Get in touch with us if you are looking for any kind of commercial air conditioning, refrigeration or HVAC services. We are one of the UK's leading HVACR companies. In addition to supporting businesses in Warrington, we cover the whole of the North West of England and North Wales from Chester up to Carlisle and over into Yorkshire up to Newcastle.
Commercial Air Conditioning Design and Installation Services In Warrington
We can send our engineers and technicians for a variety of requirements for businesses in Warrington. All of our teams have extensive experience with all aspects of commercial air conditioning, refrigeration and HVAC systems. It is this experience that makes us the perfect commercial service provider to support businesses. Get in touch with us if you are looking for any commercial air conditioning design, installation and commissioning services in Warrington. You can also talk to us about maintaining and servicing all types of commercial air conditioning and refrigeration systems.
Contact Us For Emergency Commercial Air Conditioning Repairs in Warrington
When it comes to emergency repairs, we know how important it is to have an engineer on-site in a timely manner. Please contact our callout number if you require emergency repairs for a commercial air conditioning, refrigeration or HVAC system. The phones are operational 24 hours a day and we can provide support across the country. The main aim of emergency repairs is to reduce downtime to minimise interruptions and keep business losses to a minimum. Over the years we have learned about common issues with systems, so we make sure our vans are stocked with specialist tools and spare parts to increase the chances that first fix repairs can be made on the first visit. Engineers and technicians at TJ Ref are able to repair any commercial refrigeration system at any time of day or night, including weekends.
TJ Ref has been established in the North West of England for over 30 years and we have built up a great reputation for providing quality services at competitive prices. Our customers include all types of different businesses including leisure centres, restaurants, schools, warehouses and retail outlets. We have such varied experience over the years that we can support companies in a range of industries. If you are looking for a commercial HVACR company then get in touch with us to see how we can help. The teams at TJ Ref are always happy to discuss requirements and work with customers to find the best solution to their needs.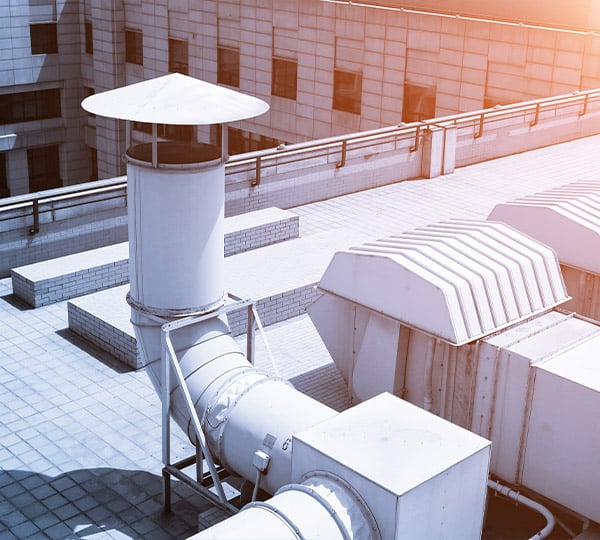 Here Some Of The Commercial Air Conditioning Solutions We Provide In Warrington
We work with a variety of different businesses and have delivered air conditioning and refrigeration solutions in the following areas:
Offices
Car Showrooms
Retail & Leiure
Hotels
Social Clubs
Restaurants
Gymnasiums
Surgeries
Schools & Colleges
Hair Dressing Salons
Meeting Rooms
Comms & Server Rooms
Laboratories
Convenience Stores
Warehouses
Looking for a first-class refrigeration company?
Contact TJ Refrigeration and Air Conditioning
Get in touch with TJ Ref for support with any commercial air conditioning, refrigeration, heat pump or ventilation projects. Our knowledge and experience means we can help with all manner of commercial requirements. We are here to help businesses with commercial design and installation services, regular maintenance and servicing, as well as emergency repairs in Warrington.