Commercial air conditioning systems
Commercial Air Conditioning Systems Can Maintain Optimum Conditions
Air conditioning is critical in commercial settings, whether it's for maintaining optimal conditions in data centres, ensuring comfort in offices and schools, or preserving product quality in supermarkets and shopping centres. At TJ Ref, we specialise in providing comprehensive commercial air conditioning services, tailored to meet the unique needs of your business.
Our family-owned business has over 30 years of experience in the industry. We offer a full suite of services from design and installation to servicing, repair, and planned maintenance. We understand that each commercial space has its own unique requirements, and we're committed to delivering bespoke, efficient solutions to suit these needs.
By choosing TJ Ref, you're partnering with a team of proven professionals who are dedicated to excellence in service delivery and customer satisfaction. We're here to provide air conditioning solutions that keep your commercial operations running smoothly.
Energy efficient systems will cool in summer and provide heating in winter with reduced running costs. Specific indoor units can also be equipped with filters that remove dust, pollen, odours and smoke etc. which is ideal for allergy sufferers and dramatically improves air quality.
A Comprehensive Commercial Air Conditioning Company
Effective air conditioning is a strategic asset that can provide an array of significant benefits.
Our tailored air conditioning solutions can enhance operational efficiency in data centres, preserve the integrity of goods in supermarkets, and maintain ideal conditions in offices and schools. These benefits directly contribute to the overall performance and profitability of your business. We have experience that spans retail outlets, gyms, and leisure centres.
Over the years we have had experience with customers with a range of commercial cooling needs. Our regular servicing and planned maintenance can prevent unexpected breakdowns, prolong system lifespan, and optimise energy efficiency, leading to considerable savings in the long run. We can also ensure commercial air conditioning systems adhere to all relevant industry standards and regulations, reducing the risk of non-compliance penalties.
There can be cost savings, as well as Government tax incentives for energy efficient systems. For example, systems listed on the Energy Technology List are eligible for Enhanced Capital Allowance which enables a profitable organisation to recover 100% tax allowance in the first year on the total cost of the systems, including all of the installation costs. This can save up to 40% of the capital costs of the equipment. Inverter air-conditioning systems are up to 5 times more efficient in heating mode than conventional heating systems such as boilers or electrical heating methods.
Why Choose TJ Ref for Commercial Air Conditioning Services
In a market filled with options, why should TJ Ref be your preferred choice for commercial air conditioning services? The answer lies in our commitment to delivering superior service quality, our extensive industry experience, and our deep understanding of the diverse requirements of commercial establishments across the United Kingdom.
Industry Experience: With over 30 years in the industry, we have amassed a wealth of knowledge and hands-on expertise in designing, installing, and maintaining commercial air conditioning systems for a myriad of businesses – from multinational companies to SMEs.
Comprehensive Services: Our broad service offering encompasses design, installation, servicing, repair, and planned maintenance of air conditioning systems. We're your one-stop-shop for all commercial air conditioning needs.
Client-centric Approach: We're a family-owned business and we value our relationships with our clients. We offer bespoke solutions tailored to each client's unique requirements and work closely with you to ensure your complete satisfaction.
Proven Track Record: We've worked with leading brands, including McColls, Aldi, Lidl, and numerous SMEs and multinational companies. Our reputation speaks for itself.
Energy Efficient Solutions: We're committed to promoting sustainability. We design and install systems that are not only effective but also energy-efficient, helping your business to reduce its carbon footprint and operational costs.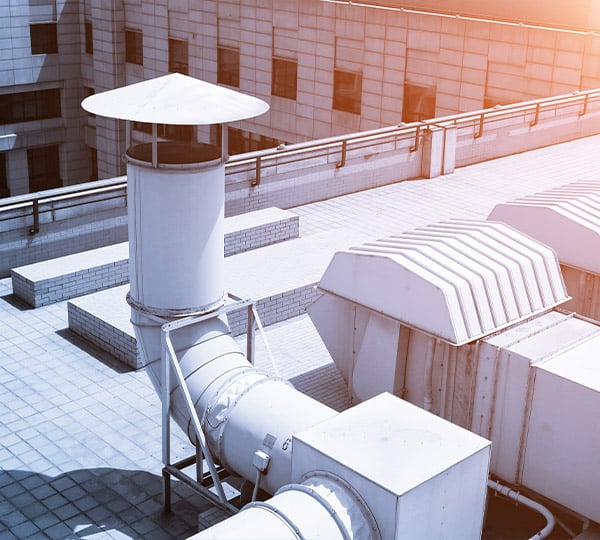 People And Products In
Perfect Harmony
We offer solutions in the following areas:
Offices
Opticians
Comms & Server Rooms
Car Showrooms
Retail & Leiure
Social Clubs
Restaurants
Residential
Conservatories
Gymnasiums
Surgeries
Schools & Colleges
Hair Dressing Salons
Meeting Rooms
Laboratories
Hotels
Convenience Stores
Looking for a first-class refrigeration company?
Choosing TJ Refrigeration As Your Air Conditioning Contractor
We combine our wealth of experience, technical expertise, and commitment to customer satisfaction to deliver top-notch commercial air conditioning services that are tailored to your business's unique needs.
Our team of dedicated professionals will work alongside you to understand your specific operational requirements and design a bespoke air conditioning solution that maximises efficiency and reliability. From installation to regular servicing and planned maintenance, we ensure that your air conditioning system performs optimally, providing the controlled environment your business needs to thrive.
Moreover, our commitment to sustainable practices means that we prioritise energy-efficient solutions, helping you to reduce both your carbon footprint and your operational costs.
Don't compromise when it comes to your commercial air conditioning needs. Trust the experts at TJ Ref to provide high-quality, personalised, and sustainable solutions that serve your business now and into the future.