Commercial air conditioning Stoke on Trent
Providing Commercial Air Conditioning Services Stoke On Trent
TJ Ref provides all manner of commercial air conditioning services in Stoke on Trent and surrounding areas. We have been designing and installing commercial air conditioning systems in the area for decades. All of our engineers and technicians are experienced, qualified and insured to work on commercial cooling systems, including maintaining existing air conditioning infrastructure and providing emergency commercial air conditioning repairs in Stoke on Trent.
Stoke on Trent is close to our North West head office. From this main hub we offer commercial air conditioning, refrigeration and heat pump services across the whole of Yorkshire, Cheshire, Derbyshire and Lancashire. If you would like to find out more about our range of commercial air conditioning maintenance or servicing then we have more information about these services here.
TJ Ref Have Worked With Businesses in Stoke on Trent For Over 30 Years
We are one of the leading HVACR companies covering the Staffordhire area, including all of Stoke on Trent and surrounding areas from Nantwich to Uttoxeter.
In addition to commercial air conditioning, we can support all commercial HVAC and refrigeration needs in the area. You can be sure that you will receive a professional service. This is because our teams of technicians and engineers are all trained and experienced with a wide variety of systems.
If you require emergency air conditioning or refrigeration repairs then please contact our 24 hour repair service. We have engineers and technicians spread out across the country. Our aim is to have a qualified professional with you asap. All of our engineers have experience with a wide range of air conditioning systems. They are also equipped with specialist tools and quality parts and spares in the van. Making sure we have the items to get the job done can reduce the amount of downtime you experience.
We know from experience that there are components that can cause issues to commercial air conditioning systems. This experience helps us stay ahead to find solutions quickly. We always do our best to carry out emergency repairs on the first visit. It may be the case that an engineer can bring a system back on the first visit. However, there may be occasions when further repairs are required. If this is the case then we will make recommendations for further repairs or servicing to help keep your system running as smoothly as possible and minimising downtime.
Why Choose TJ Ref For Commercial Air Conditioning In Stoke On Trent?
Our reputation for great customer service is the result of years of dedicated service. Our company has been providing HVACR services for over 30 years. We pride ourselves on delivering quality at competitive prices when it comes to commercial air conditioning projects.
TJ Ref always aim to deliver the best solutions, whether we are working on projects for major companies and small to medium sized enterprise in the area. We deliver cooling solutions of all shapes and sizes. Our customers get the same level of service if we are installing single chiller units in local convenience stores, or designing entire HVAC systems for warehousing and data centres.  No matter the requirement, we always want to provide our customers with a great experience and quality workmanship. 
TJ Refrigeration and Air Conditioning can design commercial cooling systems for any building type in Stoke on Trent. If you are looking for commercial air conditioning services in the area, or further afield, then get in contact with us to discuss your requirements. We are always happy to advise and work with our customers to get the best solutions for your HVAC needs.
In order to provide quality services we make sure that all our staff carry specialist tools and spares in the vans. This just increases the likelihood that repairs can be done on the first visit. We are able to repair any commercial air conditioning day or night, including weekends. Our teams have ta wealth of experience and knowledge. We are able to deal with a wide range of issues in different buildings. Over the years we have worked in office blocks, gyms, warehouses, data centres and schools across the country.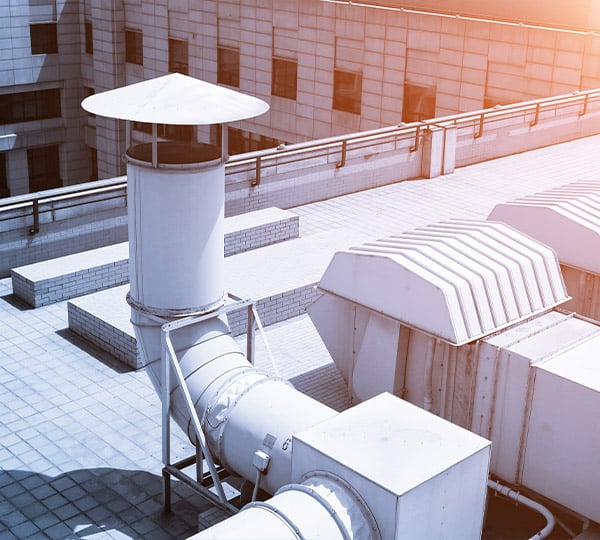 Here Some Of The Commercial Air Conditioning Services We Provide in Stoke On Trent
We work with a variety of different businesses and have delivered air conditioning and refrigeration solutions in the following areas:
Offices
Car Showrooms
Retail & Leiure
Hotels
Social Clubs
Restaurants
Gymnasiums
Surgeries
Schools & Colleges
Hair Dressing Salons
Meeting Rooms
Comms & Server Rooms
Laboratories
Convenience Stores
Warehouses
Looking for a first-class refrigeration company?
Contact TJ Ref For Commercial Air Conditioning In Stoke on Trent and Staffordshire
TJ Ref understand that our customers all have their own specific requirements. We have have experience with delivering commercial air conditioning solutions for a wide range of business needs. We like to help our customers get commercial air con solutions that are suited to their specific aims and objectives.
Get in touch with our team. We have engineers and technicians who are available to help find something that works for our every one of our customers. TJ Ref can supply, install and also maintain all commercial air conditioning systems. In addition, we can also provide HVACR services across Stoke on Trent and surrounding areas. We are a long standing company who can work on all commercial refrigeration and heat pump systems.